How Chinese marketplaces will shape British e-commerce
Author: Sam Kirkbride - Technology Director
Date: 11 January 2021
It goes without saying, a lot has happened in the past 12 months to disrupt the retail industry. Some companies have thrived through digital transformation and being agile with whatever they face, whilst others have had a bit more difficulty with being as quick on their feet - it also helped if you were in an industry with increased demand during the pandemic, such as supermarkets and home improvements.
Now that we have exited the EU, we are waiting on the Conservatives' promise of a 'Global Briton'. This means as well as bringing new opportunities through trade deals, we will need to maintain momentum of digital transformation to meet new competition globally.
The winners of 2021 are going to be the retailers that use digital innovation to explore brand partnerships and find new operating models to differentiate themselves in the market. We know this because we've already seen tech giants in the Chinese market establish diverse e-commerce marketplaces.
The Chinese e-commerce projected to hit over £1 trillion in 2021
China has the highest rate of online shoppers with 2021 e-commerce revenue projected to reach ~£1 trillion ($1.3 trillion USD). It currently has 850 million internet users and has shown a strong-hand in progressing antitrust regulation - a fact, tech celebrity Jack Ma (co-founder of Alibaba) is all too aware. In contrast, Statica reports 26% of retail sales in the UK were online with projected revenue less than 1/10 the size (projected ~£80 billion).
Multinationals are catching on to these facts. For example, KFC now has more franchises in China than the US. If multinationals become attracted towards more lucrative markets it's bad news for home-grown talent in technology, marketing, branding and logistics. It will also become harder for British businesses to break the global markets with dated e-commerce approaches. Something which could worsen with an increased skill gap.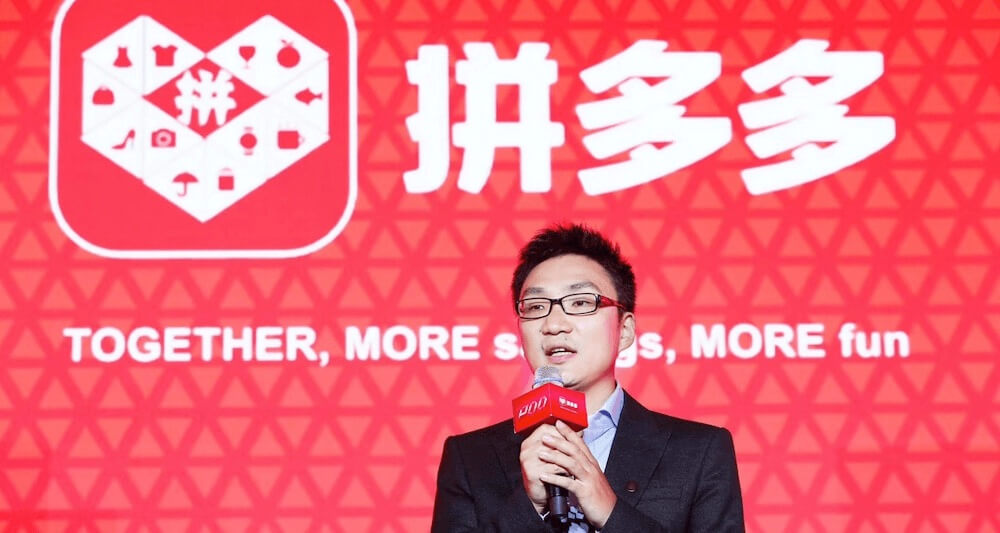 Having a lucrative market of hundreds of millions of active consumers brings seriously big competition. That's why these huge marketplaces are being established in China. China's Amazon equivalent, Alibaba, currently enjoys a market share of 53% but it is starting to see more agile competitors such as Pinduoduo and Meituan who are deploying different approaches to attract consumers. Pinduoduo being the second-largest online marketplace and one of the world's largest internet companies. They are seeing huge success in their 'team buying' and interactive shopping models, enabling them to offer low prices and better experiences to consumers. Where Meituan has provided a shopping platform for locally sourced consumer goods and retail services - striking a chord in the hearts of the environmentally friendly consumer.
These huge companies have invested heavily in technology to deliver unique offerings for their customers. This technology has enabled blends of activity happening across retailers and brands utilising new shopping methods like digital payments, group deals, social media, gaming, instant messaging, short form videos and even live streaming celebrities and influencers direct to consumer.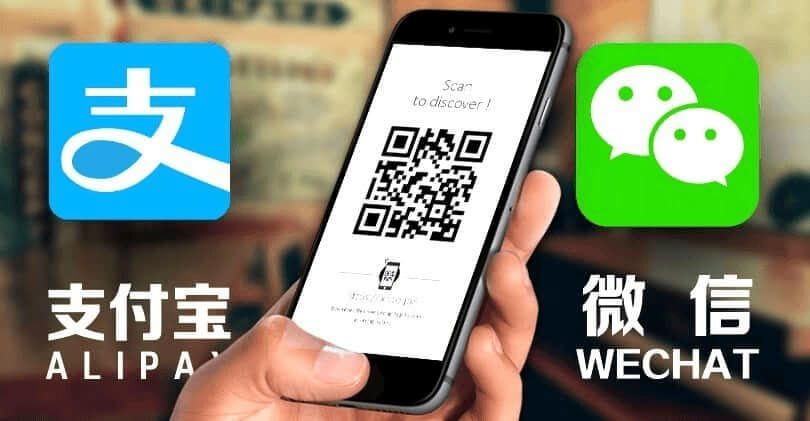 The banking industry is starting to feel the pressure from tech giants. Banks in China are now being challenged by tech firms using digital wallets and QR code systems. These include Alipay through Alibaba's and WeChat Pay through Tencent's market. Transactions which take away a source of revenue for established Chinese banks. This creates an entirely new ecosystem of retailers, consumers, and payment gateways. It will deliver better fraud detection and cheaper payment processing fees for retailers whulst providing the consumer with faster checkout and better, more relevant deals. Note, Trump has banned Chinese payments apps in America over apparent security concerns.
Retail brands are using social commerce to maintain physical and social connections
Chinese consumers have also adopted new ways of shopping during the pandemic. Social commerce will be big on retailers' agendas in 2021. Live streaming e-commerce is a hit in China. The format is similar to home shopping channels but with celebrities and influencers as hosts. Alibaba's TaoBao Live has the largest share of streaming but Baidu and JD.com have also thrown their hat into the ring. Live streaming has already been estimated to be commanding $60 billion annually. In 2020 it is estimated over 560 million people, about 39% of China's population, viewed livestreams. Research has shown Gen-Z and Millennials are driving this movement but older generations are still getting involved.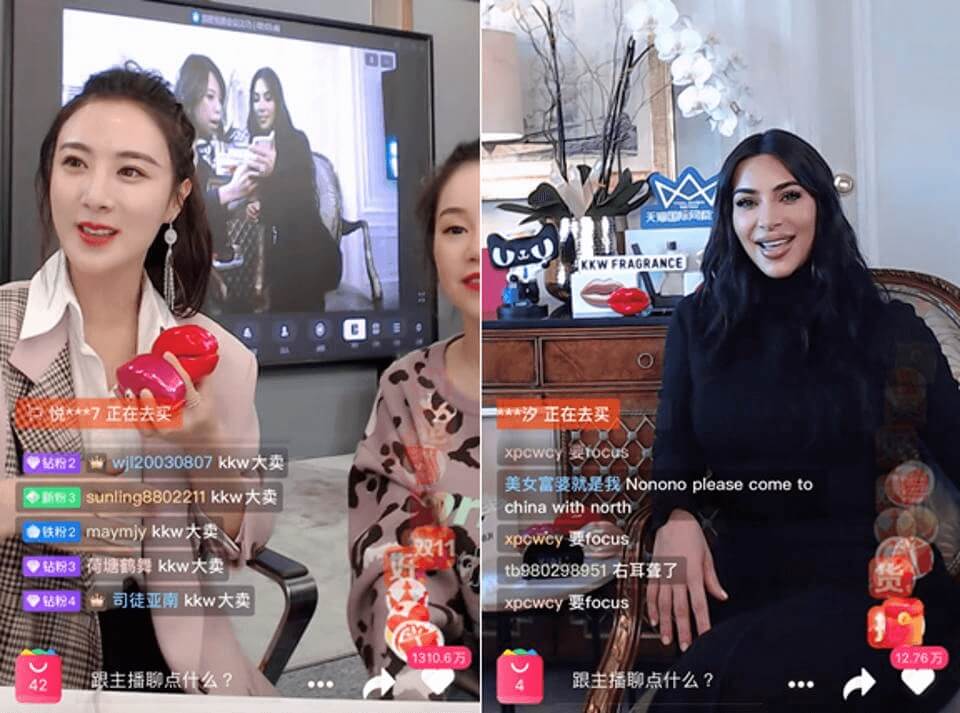 Social commerce will bring retailers new challenges but as newer technologies emerge, it's an opportunity for brands to capitalise in this activity. Walmart are already using TikTok to revolutionise the shopping experience and engage with new audiences. Social commerce has clearly been an effective method of bridging the gap to provide consumers and retailers with a physical and social connection.
Retail in the new normal
As British consumers start becoming influenced by foreign markets their buying habits will start to change. Other markets are reacting to this. New services from companies such as Jio in India and Mercado Libre in Latin America are emerging, to deliver on these changes in behaviour. This is great news for start-ups wanting to develop new tech solutions that could steal market share and gain big investment.
Fulfilling orders and managing stock levels across channels were the biggest pain points in 2020 for British retailers. If you haven't already, it's time to iron out the creases in Q1. Despite the inevitable easing of lockdowns and tier restrictions; vaccination will mean a return of physical retail but this will begin to look different. Touch-free technology and more experiential shopping activity will become the norm. However, retail brands should still work to deliver better experiences for their online customers.
Brands in most sectors will likely ramp up their social commerce activity. There will also be big wins to be made through providing better payment options to consumers. It's important that retailers draw inspiration from the likes of Meituan, a marketplace for local services. As 23% of consumers will now shop at local or independent retailers to reduce their environmental impact - this is a growing part of the market but still 53% of consumers prefer to buy green or sustainable products.
In 2020, we understood the importance of digital transformation. 2021 will be about maintaining this momentum and facing challenges of the new normal.
Sources
If you're looking to kick-off a digital project then get in touch with Steve and Amy at hello@wonderagency.co.uk
Let us help you with that idea
Wonder what we can do for you? Send us a message and we'll let you know!
Let's Talk